Testimonials and references from our industrial flooring customers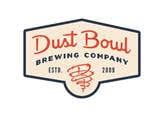 Thank you for providing and excellent product and service.
The teams at Cascade Floors are true professionals.  During our new brewery construction in 2015, they worked tirelessly to install our floor coverings.  They not only installed the floor covering, but also improved the slope to the drain in several areas of the plant to allow for better drainage.  The team worked long hours to complete the job ahead of our time line.  Over 5 years later, the floors have held up incredibly well.  I would definitely use Cascade Floors again and highly recommend them for anyone looking for a long term installation that is resistant to heavy traffic and chemical abuse.
Don Oliver | Brewmaster
Dust Bowl Brewing Co.
Office: 209-427-2083
Cell: 209-277-0781
Cascade floors has been a valuable partner to Deschutes Brewery for longer than the nine years that I have been a project engineer here. They are willing to come out and estimate jobs and help problem solve with very little notice, scheduling has always been easy for me as they accommodate our busy production schedule, and the flooring teams have solid leadership, show up on time, and almost always complete jobs slightly ahead of schedule.
They have replaced a lot of our old floor coatings and have partnered in many new installations – all these areas (probably closing in on 40,000 sqft to date) are still in great shape despite the beating they take from fork trucks and our acid/caustic cleaning regimens. Couldn't be happier with Cascade Floors!
Scott Mellinger
Project Engineer – Deschutes Brewery

Josh Pfriem
Co-founder, Brewmaster
pFriem Family Brewers
Cascade Floors have been the go-to choice for all flooring projects throughout the journey of growth for pFriem Family Brewers. Cascade Floors has always been able to work within our time frame, has worked around challenging on-site conditions, and has always delivered a high-quality flooring product. Cascade Floors has always been professional and has had outstanding customer service from bidding, to scoping, project management, and final delivery.
Breweries are hard on floors and Cascade Floors stand the test of time. Any areas of extreme use that have seen lots of temperature and chemical where the flooring has been compromised, Cascade Floors has honored the warranty and installed a heavy-duty coating to hold up to future use. Cascade Floors just finished a large project in our new Cascade Locks facility that turned out great, and they are going to be doing the flooring for our current expansion project in Hood River. We have been thrilled with their continued commitment to quality flooring with great support.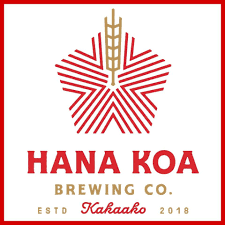 Going with Cascade Floors was one of the best decisions we made with our build-out.  We can operate free of worry knowing that the floor provided by Cascade is built to last.  Chris and his team swiftly installed the floors with no imperfections.  Their attention to detail and integrity alone are reason enough to go with their product.  I would recommend anyone who is in the process of their build-out or looking to upgrade their current facility to contact Chris.  You won't be disappointed.
P.S. They're a fun group to hit the town with.
Cheers,
Josh | Hana Koa Brewing Co.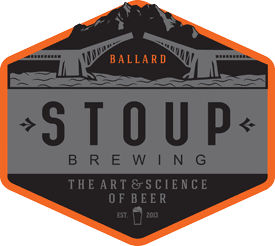 Cascade floors are literally the foundation of our brewery. We have been hammering them for 7 years straight and they keep taking the punishment.
Brad Benson Co-Owner/Head Brewer Stoup Brewing
"This is our floor. This is our floor on Cascade. As you can see, one is better than the other. And by better, we mean more durable, easier to clean, less maintenance, and way prettier. It's like, really pretty. You should put your floor on Cascade, before it's too late."
Head Brewer & Founder
Cloudburst Brewing
2116 Western Ave
Seattle, WA 98121
"Cascade crushed it for us! They did a killer job on multiple floors and we couldn't have asked for a better team to work with!"
Paul Reiter | CEO, Great Notion
Darron Welch Pelican Brewing Co.

Mike Branes | Migration Brewing
"Cascade Floors is a pleasure to work with, Chris and his team are second to none when it comes to production floorings. Their attention to detail, diligent customer service and knowledge provides comfort knowing we have the best floor in the industry, thanks Cascade Floors!"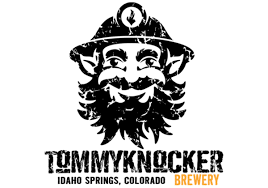 "Quality, service, and cost Cascade Floors is the best."
Steve Indrehus | Tommy Knocker Brewery